A note from Hannah's Mother:
In memory of my daughter, Hannah Michelle Smith, I have established a scholarship to assist other women in their fight with addiction.  Hannah lost her battle at the age of 29.  She was not alone in this fight, there were many women who stood by Hannah during this time.  This scholarship will be here to help other women in need. Thank you in advance for your donation today.  Feel free to come back and make additional donations at any time.  All of the information can be found in the link below.  We are grateful to you for your support and it is our prayer this scholarship will reach many lives in the years to come.
Thank you,
Sherri T. Smith
SeaChange Residential Recovery offers a safe and supportive 12-step based living environment for women seeking recovery from problematic substance use. Residents attend 12-step groups, life skills groups, yoga therapy with a certified instructor, and receive both group and individual certified peer support services.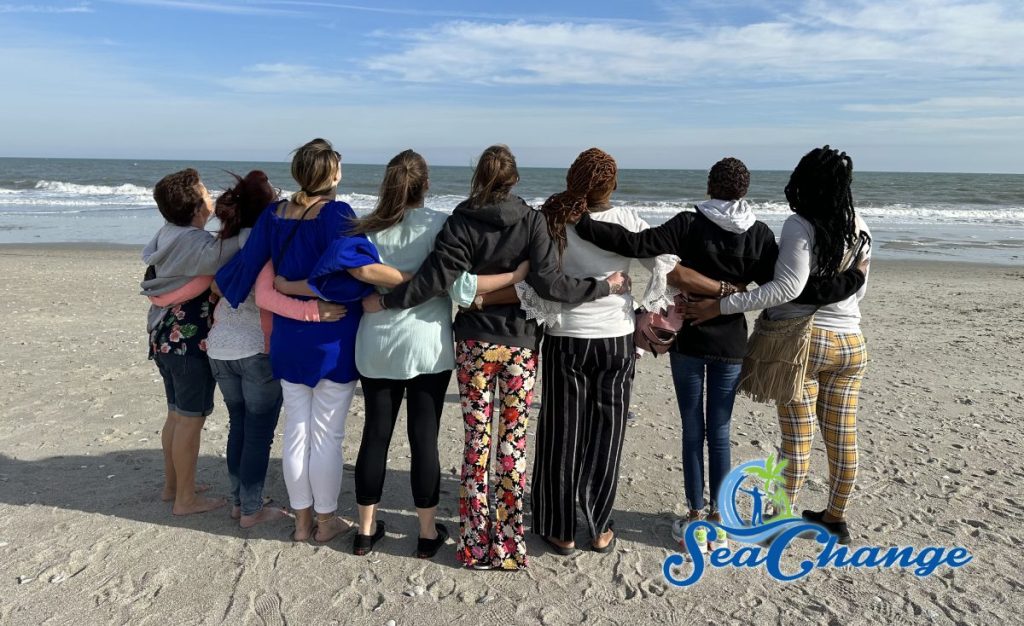 We provide a safe and supportive place for women seeking recovery from problematic substance use. Our hope for each woman is to discover the strength they have within themselves and become empowered to reach their fullest potential. We offer residents time to focus on themselves and their recovery without the stressors of the outside world. We offer services to help guide them through each opportunity of improvement. We guide them through the ups and downs of early recovery. We fill their minds with support groups that allow them to hear other women share experience, strength, and hope. To know they are not alone. This is what separates us from other places. We are here to help them gain self-love and self-acceptance.
The foundation of our recovery program is the 12 steps of Alcoholic Anonymous. The Big Book of Alcoholics Anonymous says, "We know thousands of men and women who were once just as hopeless…nearly all have recovered…they have solved the drink problem. There exists among us a fellowship, a friendliness, and an understanding which is indescribably wonderful."
This is our wish for all women who make the decision to be a part of SeaChange Recovery. To meet women who are working toward the same recovery goals. To learn compassion, empathy, and understanding. To build relationships. To have true friendships for the first time in their lives. To come in hopeless, and leave with true joy, happiness, and freedom.
We believe that successful, long-term recovery starts with a structured living environment. The foundation of our 9-month program is intentionally structured to ensure that our residents can experience the true freedom found through 12-Step based recovery. Our onsite, certified staff offers that structure and compassionate support from two individual houses, both in a walk-to-ocean location in downtown Myrtle Beach.
9 Months / 3 Phases
Our 9-month program is designed so that our residents can enjoy a long transition from being homeless and addicted, to sober and in permanent housing. The 9 months is broken into 3 phases:
Residents spend the first 30 days stabilizing in Phase 1. This time allows the women to decompress and start building their recovery foundation. Certain privileges are restricted, including not having a cell phone or visitation. We do this so the women can focus on recovery without the stressors of life outside of SeaChange. Residents attend a 12-step meeting daily and participate in all-day groups, Monday through Saturday. Residents are not yet permitted to leave the property without a senior resident, and we call this the buddy system. This helps our new residents learn the ropes, begin to establish new healthy relationships, and provides supportive accountability.
Months two and three are Phase 2. During this time residents begin job search and work full time. Residents are still required to attend groups on property, unless they are at work or a meeting. By this time, residents have earned phone privileges to call family, and set up visitation with their families.

Phase 3 is the last six months of the program. At this point, residents have created meaningful connections in the recovery community, and have a solid recovery foundation. Phase 3 residents earn cell phone privileges and can leave property without a buddy. Phase three residents are still expected to attend multiple meetings each week, but enjoy some flexibility and freedoms given only to our senior residents.
Our approach to wellness combines traditional 12-Step recovery with individualized services designed to promote healing, healthy connections, self-discovery, and finding a new way of life.
Throughout our 9-month program, residents are equipped with the life skills and resources they need to thrive after completing the program and transitioning to independent living.
We accomplish this by offering a variety of individualized services including:
Individual & Group Certified Peer Support
Case Management
Life Skills
Yoga Therapy
Graduate Bridge to Permanent Housing
After completion of our program, residents are bridged to a permanent housing opportunity through ECHO. In addition to SeaChange staff support through this transition to independent living, they are additionally paired with an ECHO housing case manager. The housing case manager works with the resident to identify safe and affordable housing, and provide the financial assistance for housing stability, including: security deposits, utility deposits, and short-term assistance with rent and utilities. The housing case manager provides ongoing case management to support the newly-housed individual so she remains stably housed within the community.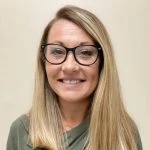 Residential Recovery Program Coordinator
Hi, I'm Merissa. I'm the Residential Recovery Program Coordinator of SeaChange Recovery and a Certified Peer Support Specialist. I'm a woman in long term recovery. I lived many years trying to find a way out of the hopeless despair of active addiction. Today, I am free of those chains. I find great joy in helping other women to recover themselves. 
The happiest moments are when I get to see a mother reunited with her kids, or the relief on a parent's face knowing their child is safe and trying to recover. My life today is beyond my wildest dreams, and I can only hope that any woman that comes through SeaChange Recovery can feel that hope and love that other recovered women gave me.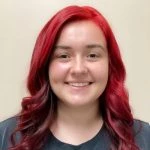 Assistant Residential Recovery Program Coordinator
Hi! My name is Hannah Nixon and I am the Assistant Residential Recovery Program Coordinator of SeaChange Recovery. I am a Certified Peer Support Specialist (CPSS). 
My main goal is to help other women along their path to recovery and to give back what was freely given to me. It has  been crucial to my own sobriety to have people who have overcome addiction themselves to show me the path to recovery. SeaChange Recovery gives me the opportunity to be that person for other women on their journey.